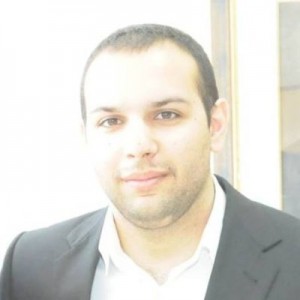 Athanasios Pitatzis is an Industrial/Petroleum Engineer and Member of the Greek Energy Forum. The opinions expressed in thιs website are personal and do not reflect the views of the entire forum or the company that employs the author. Follow Greek Energy Forum on Twitter at @GrEnergyForum and Athanasios at @thanospitatzis.
Oil and Gas Analyst for South – East Europe and Mediterranean – Industrial / Petroleum Engineer
Specialization: Hydrocarbon – Oil and Gas Projects – Geopolitical Energy Issues – Oil and Gas Pipelines – Energy Production – Natural Gas Market – Global Oil Market – Energy Policies
Strong familiarity with the energy industry, including geopolitical, economic and technological developments in Europe, highly involved with the Greek Energy Forum, of the few energy young professionals whose articles related to oil and gas industry are published on the main European websites (Natural Gas Europe, Europe Energy Review, OilVoice and Rigzone). 
Currently finished by July 2016 a Master of Science in Oil and Gas Technology. Member of Society of Petroleum Engineers SPE Kavala Section. Graduated from Democritus University of Thrace on 2013 in which I earned a Master of Engineering in Production Engineering & Management. IT Skills involve deep knowledge of Microsoft Word and PowerPoint, Basic knowledge of Microsoft Project and Excel and of course AutoCAD.  Familiarity with petroleum software includes basic knowledge of CMG WinProp and Well Test.
Possessing significant working experiences due to the involvement in the family business companies, one construction company and one medium – size Hotel (25 rooms)from 2005 until 2013  in Komotini, Thrace.  Fluent in English and Greek languages.
My personal website which has all of my oil and gas articles, presentations, and reports, can be accessed at  http://energyroutes.eu/